Bubble Visor
THREE SNAPS, BLACK

Helmet Snap Kit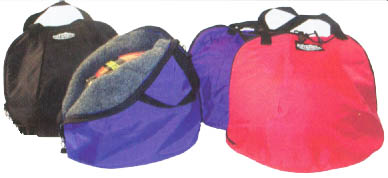 Katahdin Helmet Bags
Enlarged to fit all helmets. Fleece pile lining is to keep your
helmet looking new. The outer shell is made of 100% P.U.
nylon material which is durable and water resistant.
Fast Hook
Quick Disconnect, 1" strap, fits all helmet straps up to and including 1".
Light as a feather, flat design, lifetime warranty, disconnects in a second,
minimal finger tip pressure. Complete w/ full instructions. Black Only.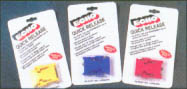 Helmet Quick Release
A top quality seat belt type buckle. 3/4" strap. Fits all helmets with 3/4" strap.
Installs in seconds. Stronger than D rings. Fully adjustable. Full instructions.

Quick Straps
Patented quick release system gets goggles on and off in seconds, one handed
Quick straps install w/o tools on most popular goggles and helmets. Works with
roll-off or tear off systems.
Quick Strap New Mount Kits
All the pieces you need to mount your complete quick strap system onto another
helmet - hook and loop fastener, adhesive coin for the button and the plastic swivel.
Helmet Locks
Clamps securely to any 7/8" round tube bar with one way mounting
screws. Helmet rings lock in place with solid tubular lock.
BASIC*Lightweight*Comfortable*Breathable*Quiet*Keeps cold & wind out*4 way stretchable fabric with a crisscross design for quick entry &removal of helmet*Washable*BLACK ONLY