JULY Special:
$150 off Hustler Raptor(Kohler) and Raptor Limited (Kawasaki)
$200 off Hustler Raptor Super Duty (Kohler Models)
$1033 off Hustler Fastrak SDX
$1200 off Hustler X-One
Up to 17% off Hustler Raptor, Raptor Limited and Raptor SD Bagging Units with the purchase of a mower.
Due to the Continuous Price changes from Sales Events, Manufacturer Promos, our Prices are Too Low to Advertise Online, Please Contact us by one of the methods below for best pricing available at the current time.
Walk on in to our Showroom
Email Us
Phone

680 East Dual Blvd
Isanti MN 55040

(Local Walk-in Hours)
Mon, Wed, Fri: 9am - 5pm
Tues, Thurs: 9am - 6pm
Saturday 9am - 11am

Mower Sales: SALES@PSEP.BIZ
Parts Department: PARTS@PSEP.BIZ
Customer Service: INFO@PSEP.BIZ

763-413-1344

(Phone Hours)
Mon - Fri: 9am - 3pm.


Pat's Small Engine Plus has your Hustler Raptor Limited Lawn Mower and other Hustler Lawn Mowers you may be looking for. Pat's also carries many Hustler Repair Parts and Accessories in the newly expanded 12,500+ square foot facility located in Isanti, Minnesota with prices you will not find from anybody else. Since 2002 Pat's has Provided Service and Outdoor Power Products to Isanti, MN and many other Northern Minneapolis Suburbs Including Blaine, Ham Lake, East Bethel, Cambridge, Oak Grove, Andover, St. Francis, North Branch, and many more. So before you make your mower purchase come into Pat's Small Engine and check out the whole line of Hustler Lawn Mowers, Toro Lawn Mowers and Husqvarna Lawn Mowers too.
680 EAST DUAL BLVD
ISANTI MN 55040
763-413-1344
Due to 99% of our business being internet based, our phone lines are only available Mon - Fri: 9am - 3pm.
(Local Walk-in Hours)
Mon, Wed, Fri: 9am - 5pm
Tues, Thurs: 9am - 6pm
Saturday 9am - 11am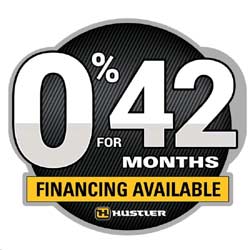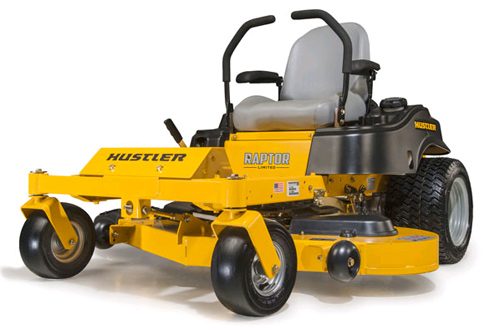 Same Features as the Raptor but also includes Engine Guard, Larger Tires and Armrests
Heavy duty fabricated steel decks - more durable
Fabricated heavy duty steel frame - best in category
SmoothTrak ™ Steering Patented automatic park brake system - built into levers
Heavy duty front caster forks w/ industrial steel ball bearings
Smart Choke™ technology - turn the key and go
18" drive tires 11" front caster tires
3 gallon fuel capacity
6.5 mph
Hydro Gear EZT Transmissions
3-Year Limited Warranty

All mower are priced for Local Pickup or Delivery only. No internet sales.
MODEL #
DESCRIPTION
MSRP
YOUR PRICE
936492
23 HP Kawasaki FR691V, 52"
3599
PLEASE EMAIL SALES@PSEP.BIZ, CALL US AT 763-413-1344 (9AM-3PM MON-FRI) OR COME AND CHECK THEM OUT IN OUR SHOWROOM
LOCAL PICKUP OR DELIVERY ONLY.