JULY Specials:
$500 off Spartan RZ Pro Models
$600 off Spartan RT Pro Models
$800 off Spartan RT HD Models
$730 off Spartan SRT Pro Models
$1000 off SRT HD and SRT XD Models
Large Moving Sale Coming July 14th thru July 21st.
We will be moving to our New Location on Hwy 65 in East Bethel at the end of July, we will be discounting all leftover mowers drastically to make this easier.
-Extended Hours Saturday July 14th, 9am-2pm
-No Rain Checks
-Prices will be discounted on only the Mowers left in Stock
-Prices will not be set till July 14th.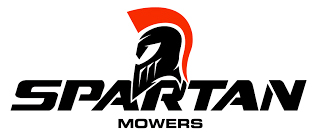 Spartan Mowers are here in Minnesota and ready to attack your lawn!
Pats Small Engine Plus in Minnesota is very excited to show the next best lawn mower that is already making huge waves.

Our Prices are too low to Advertise Online so Please Contact Us or stop on in for a Price you will not find anywhere else
Contact Us
Walk on in to our Showroom
Email Us
Phone

680 East Dual Blvd
Isanti MN 55040

(Local Walk-in Hours)
Mon, Wed, Fri: 9am - 5pm
Tues, Thurs: 9am - 6pm
Saturday 9am - 11am

Mower Sales: SALES@PSEP.BIZ
Parts Department: PARTS@PSEP.BIZ
Customer Service: INFO@PSEP.BIZ

763-413-1344

(Phone Hours)
Mon - Fri: 9am - 3pm.