Pats Small Engine Plus has all your Kawasaki Small Engine replacement parts and Engine needs. We have Aftermarket Kawasaki Small Engine Parts and Original Equipment Parts with parts lookup diagrams. We are one of the very few companies out there that make Kawasaki Original Equipment Rebuild Kits. We carry a very large inventory in our new warehouse located in East Bethel Minnesota, and prices you will not find from anybody else. Flat rate $7.95 shipping for your complete order, no matter what size (even on complete engines), and also have additional discounts for larger orders.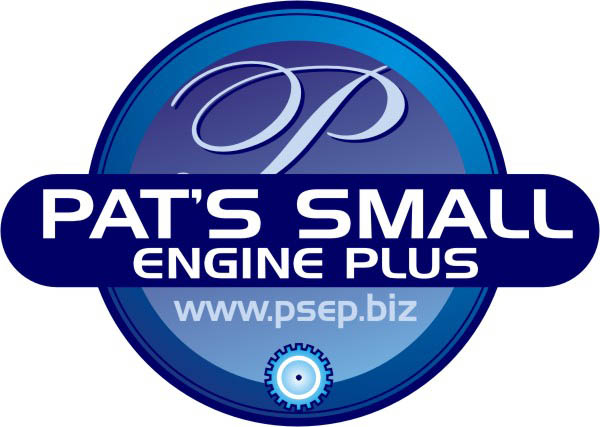 Why Pats Small Engine Plus for All Your Kawasaki Engine Parts?
Best Price Guaranteed on The Web - For more info - Click Here
Fast Flat Rate $7.95 Shipping For Your Whole Order. Free Shipping on all Engines. Plus Most Orders Ship Same Day If Ordered Online Before 12pm Central.
Fast, Easy, Secure (SSL 128 Bit Encrypted) Online Ordering or Toll Free Phone Ordering and Parts Lookup Assistance, For Phone Order Info - Click Here
It is that time of the Year Again. Check out our Special Pricing on Kawasaki Tune-Up / Pro Care Kits. We have Original Equipment and Aftermarket Versions Available.
Air Filter / Muffler
Air Cleaner Assemblies, Air Cleaner Parts, Air Filters, Exhaust Pipes, Intake Pipes/Air Cleaner Base, Mufflers

Bearings / Bushings
Bushings / Bearings

Bolts / Nuts / Screws / Washers
Bolts, Nuts, Screws, Washers

Carburetor
Carburetor Repair Kits, Carburetors, Float Valves, Floats, Fuel Solenoids, Intake Manifolds

Control Equipment
Control Panels, Govenor Assemblies

Cooling Equipment
Fans, Flywheels, Flywheel & Radiator Screens, Flywheel Screen Brackets, Radiators, Thermostats

Cylinder / Crankcase / Cylinder Head
Crankcase, Crankcase Cover, Cylinder Heads, Valve/Rocker Covers, Valve Springs

Electric Equipment
Charging Coil, ECU, Flywheel Keys, Igniters, Ignition Coils, Ignition Switch, Pulsing Coil, Spark Plugs, Spark Plug Caps, Rectifiers, Voltage Regulator

Fuel
Fuel Filters, Fuel Line, Fuel Pump, Fuel Regulator, Fuel Tank

Gaskets & Seals
Gaskets & Seals

Labels
Labels

Lubrication Equipment
Oil, Oil Cap and Gauges, Oil Filler Tubes, Oil Filters, Oil Pump Rotors

Piston / Crankshaft
Connecting Rods, Crankshafts, Piston Rings, Pistons

Rebuild Kits
Rebuild and ReRing Kits

Replacement Engine
Replacement Kawasaki Engines


Service Manual
Kawasaki Small Engine Service Manuals

Short Block
Kawasaki Small Engine Short Blocks

Starter
Electric Starter Motors, Recoil Cup, Recoil Starter Assembly, Recoil Starter Handles, Recoil Starter Pulleys

Throttle Equipment
Throttle Body Assemblies

Tune-Up / Pro Care Kits
Kawasaki Small Engine Tune Up Kits

Valve / Camshaft
Camshaft, Push Rods, Valves, Valve Rocker Arms, Valve Spring Retainers, Valve Tappets




FOR KAWASAKI ORIGINAL EQUIPMENT PARTS WITH PARTS LOOKUP DIAGRAMS, PLEASE READ BELOW BEFORE CLICKING ON THE DIAGRAM.
The Kawasaki engine parts lookup website is original equipment parts only. This website has aftermarket and OEM mix on the most common parts. Please note that when you go to the new website if any items are in your cart they will not transfer over. All though they will be saved for 24 hours. When you are looking to place your order and have items currently in this website's shopping cart and want to add OEM parts from the other website, please phone your order in, please see our ordering department page for the proper phone number and hours of operation.

JOHN DEERE KAWASAKI MOWER ENGINE PARTS
FOR JOHN DEERE OWNERS PLEASE NOTE THAT JOHN DEERE HAS EXCLUSIVE RIGHTS TO THE ENGINES THEY INSTALL ON THEIR EQUIPMENT. THE MAJORITY OF THE PARTS ARE INTERCHANGEABLE (PISTONS, PISTON RINGS, FUEL PUMPS, IGNITION COILS, HEADS, GASKETS, VALVES, ETC.) THE MAJOR COMPONENTS LIKE THE CRANKSHAFT ARE NOT INTERCHANGEABLE. IF YOU PROCEED TO OUR OEM ONLY WEBSITE JOHN DEERE ENGINE SPEC NUMBERS WILL NOT WORK. YOU MAY USE THE CLOSEST SPEC NUMBER FOR THE MAJORITY OF THE PARTS AS THEY SHOULD BE THE SAME, JUST DO NOT ORDER ANY MAJOR COMPONENTS LIKE THE CRANKSHAFT UNLESS YOU KNOW THE KAWASAKI PART NUMBER IS THE SAME.
Universal Engine Parts and Accessories