Service Specials


ICE Auger Tune-Up Special - $39.95 including Parts. Service Includes: New spark plug, gear box inspection and top off if applicable, replace fuel filter, fuel line and flush tank if needed. Test run and adjust to proper Specs.
Snow Thrower Tune-Up Special - $39.95 + Parts 2 cycle, $59.95 + Parts 4 Cycle. Service Includes: oil change, new spark plug, inspect cables and adjust as needed, inspect auger bearing and shear pins. Inspect Skid Shoes, Scraper bar and Paddles (if applicable), spray lube chute, check tire pressure and adjust as needed. Remove Belt cover and and inspect belts and drive, grease where applicable. Test run and adjust to proper specs. (Tune-Up Price does not include Parts or Carburetor Overhaul, estimates also available)

New Year Closeout Mower Specials

Hustler Closeout Mower Specials: (updated 1/12/19) Prices Good till Sold Out
Huge discounts on Fastrak SDX 60" and XONE 52" - Must call for prices, to low to list online
Toro Closeout Mower Specials: (updated 1/12/19) Prices Good till Sold Out
50" 74768 MX5075 TIMECUTTER OVERSTOCK SPECIAL, $750 off MSRP, MyRide Fab Deck, $3449 cash / $3559 finance or Credit card
Spartan – Specials and Promos (updated 1/12/19)
RZ Pro 54" 2017 Demo special, $4399 cash / $4499 Credit Card / $4849 0% for 48 Months - good till sold out
RZ Pro 54" Kohler 2017 New Special, $4499 cash / $4599 Credit Card / $4999 0% for 48 Months - good till sold out
RZ Pro 61" Kohler 2017 New Special, $4649 cash / $4749 Credit Card / $5119 0% for 48 Months - good till sold out
Welcome to Pat's Small Engine Plus Local Store Page

We are currently Located in East Bethel MN. If you are looking for Deep discounts on the best brand name Outdoor Power Equipment, contact us or stop on in and see why we have become one of the largest Dealers in Minnesota. We also offer Demo Mowers to test drive and Financing Options.




more info on Husqvarna Mowers - Click Here
or
Contact Us for Pricing and Availability



more info on Hustler Mowers - Click Here
or
Contact Us for Pricing and Availability



more info on Spartan Mowers - Click Here
or Contact Us for Pricing and Availability



more info on Toro Mowers - Click Here
or
Contact Us for Pricing and Availability

0% APR for 42 months financing
*for those who qualify on purchases over $1500
Need Some Repair Parts?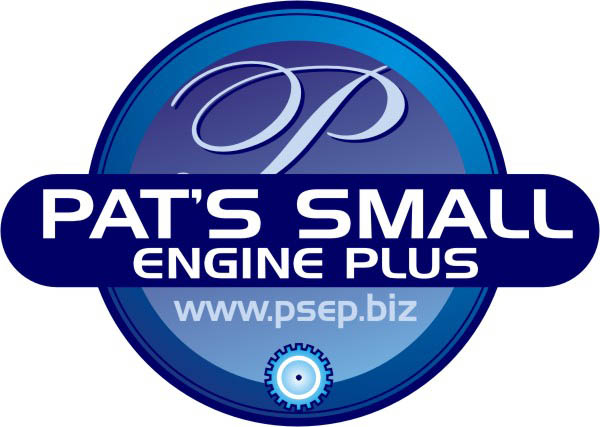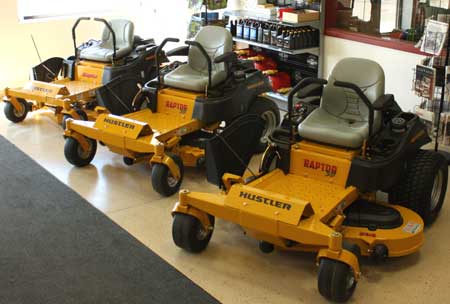 Visit our showroom today and pick-up all of your small engine parts and supplies for summer 2018!
At Pat's Small Engine Plus you will find all of your lawn mower maintenance supplies such as spark plugs, belts, air filters, oil, oil filters, blades, tires & tubes, batteries and more!
We also carry major repair items like carbs and carb repair kits, pistons & rings, connecting rods, fuel pumps, ignition coils, recoils, starters, hydro pumps, engines and much more!
Are you in need of OEM parts and supplies? We will take great care of you at Pat's Small Engine since we are an OEM dealer for:
Briggs, Dixon, Echo, Honda, Husqvarna, Hustler, Kawasaki, Kohler, MTD/Troy-Built, Murray, Poulan, Spartan, Tecumseh, and Toro.
Looking for aftermarket parts? We carry blades, belts, and filters for brands such as Craftsman, Cub Cadet, Exmark, Husqvarna, John Deere and many more.
Contact Us
Walk on in to our Showroom
Email Us
Phone

20912 HWY 65 NE
EAST BETHEL MN 55011

(Local Walk-in Hours)
Mon-Fri: 8am - 5pm
Saturday: 8am - 12pm

Mower Sales: SALES@PSEP.BIZ
Parts Department: PARTS@PSEP.BIZ
Customer Service: INFO@PSEP.BIZ

763-413-1344

(Phone Hours)
Mon - Fri: 8am - 5pm
Saturday: 8am - 12pm