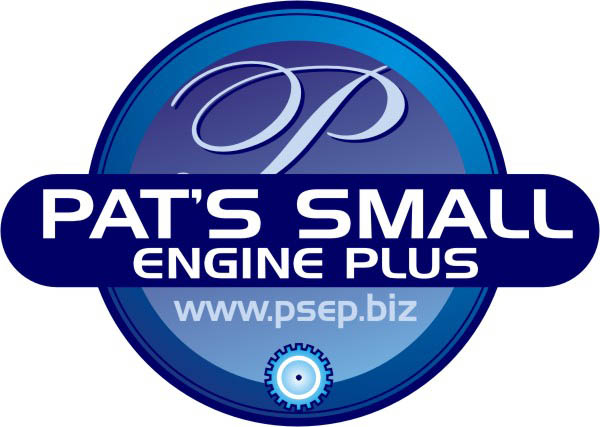 Home of Minnesota's Only Spartan Dealer and Minnesota's Largest Zero Turn Showroom

Why Choose Pat's Small Engine Plus for Service and Repair?
-Expedited Lawn Care and Landscape Professional Service and Repair. Demo units also available during the Downtime
-Factory Trained and Certified Technicians
-Service almost all Makes and Models
-Very Large Parts Inventory
-Great Prices on Parts used for Repair and Service

WE ARE WARRANTY SERVICE CENTER FOR THE FOLLOWING BRANDS

Service Specials



Push Mower Tune-Up Special -

$59.99 + Parts


Tune-Up Includes: Ignition System Test, Compression Test, Crankshaft Run out Inspection. Oil Change and Oil Filter (if Equipped). We will also install a New Spark Plug, Air Filter, Pre-Filter and Fuel Filter (if equipped). Blade Sharpen and Clean the Deck, and finish the Tune up with any Wheels with Grease Zerks Serviced and a Final Test Run.


*Shop Supplies and Environmental Fees of $3 Total not included


Self-Propel Mower Tune-Up Special -

$69.99 + Parts


Tune-Up Includes: Same as Regular Push Mower Tune-Up plus, Drive System Belt Cover Removal, Clean out Debris, Drive Belt Inspection, and a Final Test Run.


*Shop Supplies and Environmental Fees of $3 Total not included

Riding Mower Tune-Up Special - Single Cylinder $99.99 + Parts, Twin Cylinder $119.99 + Parts
Zero Turn Mower Tune-Up Special - Single Cylinder $129.99 + Parts, Twin Cylinder $149.99 + Parts
Tune-Up Includes: Ignition System Test, Compression Test. Oil and Oil Filter Change. We will also install a New Spark Plug, Air Filter, Pre-Filter and Fuel Filter. Blade(s) Sharpen and Clean the Deck, Grease all Zerks Available. Inspection of Deck, Drive Belts, Drive Pulleys, Deck pulleys and Finish with a Cleaning of the Battery Terminals, Spray of Battery Terminal Protectant and Final Test Run.
*Shop Supplies and Environmental Fees of $5 Total not included
*Additional Fees May Apply for Excessive Deck Cleaning Needed

Single Stage Snowthrower Tune-Up: $59.99 + Parts
Two-Stage Snowblower Tune-Up: $79.99 + Parts
Tune-Ups Include: Compression and Ignition Test, Auger Bearing(s) Inspection, Oil Change (4 Cycle Only), New Spark Plug, Inspect fuel and Primer Lines. Remove Covers and inspect belts and Drive System if Equipped. Inspect Auger and Shear Pins. Lube Discharge Chute. Inspect Skid Plate and Shoes, adjust as needed. Test Run Unit and adjust Carburetor to Proper Specs.
*Shop Supplies and Environmental Fees of $3 Total not included

Sharpening Services
Chainsaw Chains Up to 20" - $8 Each Off Unit, $15 On
Chainsaw Chains Over 20" - $10 Each Off Unit, $17 On
Lawn Mower Blades - $8 Each Off Unit, $15 On Unit for 1st Blade, $8 Each Thereafter

Zero Turn Mower Transaxle Oil and Filter Change $99.99 + Parts, Parts Pricing Listed Below
Hydro-Gear ZT2800-3600: 72750 - $94.99, Hydro-Gear ZT4400-5400: 72881 - $139.99
Parker HTE/HTJ 10-12CC: 450-0144-00 - $115.99, HTG 16CC: 450-0145-00 - $209.99
Tuff-Torq TZ300-TZ400 (Requires 2): 187Q2199390 - $54.99, TZ450 (Requires 2): 187Q2199300 - $84.99


Why Pat's Small Engine Plus? Certified Mechanics with actual hands on training with the Original Manufactures, Fast Turn Around Times and Great Prices.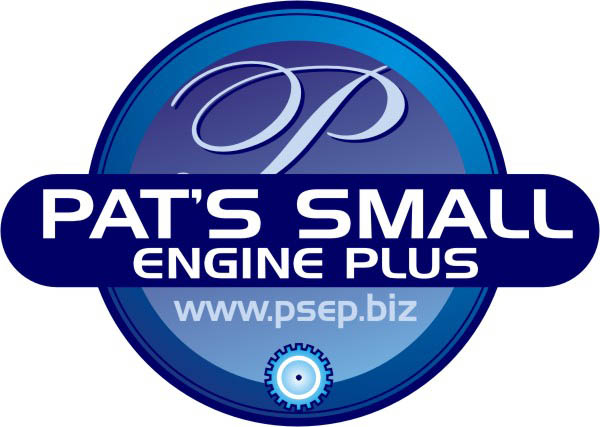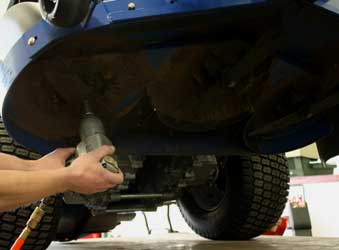 Hours of Operation
Mon-Fri: 9am - 5pm
Saturday: Our Showroom will open on Saturdays by Appointment Only. If looking for a New Zero Turn and want to Setup an Appointment Please Call or Text 763-248-0064
763-413-1344

20912 Hwy 65 NE
East Bethel MN 55011

We will work on most makes and type of equipment with a small gas engine including;
Lawn mowers, leaf blowers, trimmers, snow throwers, chainsaws, etc.
(We apologize but we do not provide service or repairs on ATVs, UTVs, snowmobiles or marine)
Shop Rate:
$80 a hour.
New Mower Delivery (One-Way)
$100 within 15 miles, $2 every additional mile.
Pickup and delivery fees (Round trip)
$150 within 15 miles, $4 every additional mile.
Plus: Any additional unitís pickup and delivery is free. Whether it is 1 unit or a trailer full, still only one fee, so feel free to tell your neighbors and split the cost.